Boat Sight
This work can be found at the eastern end of Portageurs Park, in Gatineau.
This sculpture reflects the coming together of nature and culture. The boat (representing culture) comes in to land, while the dog-wolves (meaning nature) respond with fear and curiosity.
McEwen adapted this work, created in 1984, to this historic site, which travellers have used for thousands of years to portage their canoes. He wanted the work to look as though it were lying on a dry river bed at the foot of the dam.
John McEwen is one of two Ontario artists who created the Valiants Memorial, installed in November 2006.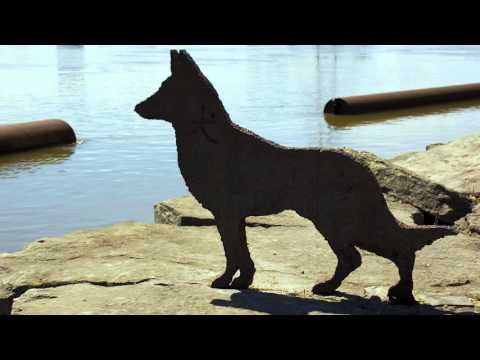 Boat Sight
Discover the story behind the sculpture Boat Sight in this Decoding ART video.
Report a problem or mistake on this page
Date modified: