Never Give Up! (Maurice Richard)
This monument to Maurice Richard is located in Jacques-Cartier Park, in Gatineau.
Maurice "the Rocket" Richard played for 18 years with the Montreal Canadiens. He was known for his speed on the ice and his powerful shots.
During his career, he played in eight Stanley Cup championships. Richard was the first player in the National Hockey League (NHL) to score 50 goals in 50 games. When this great hockey player died in 2000 at the age of 78, Prime Minister Jean Chrétien remarked that he "defined and transcended the game of hockey."
This statue was created by Au cœur du bronze in 2001.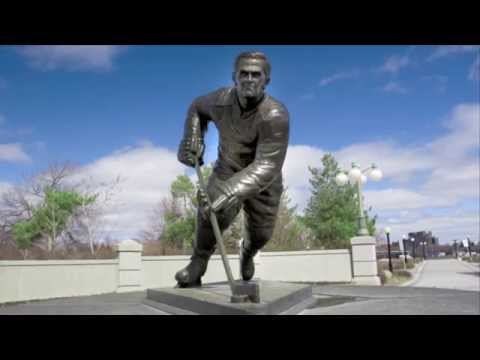 Never Give Up!
Discover the story behind Never Give Up! in this Decoding ART video.