Women Are Persons!
This sculpture can be found near the East Block on Parliament Hill, in Ottawa.
Created in 2000, this monument is a tribute the Famous Five: Irene Parlby, Louise McKinney, Nellie McClung, Emily Murphy and Henrietta Muir Edwards, all from Alberta.
The Famous Five brought a case before the highest court in the British Empire to appeal a 1928 decision by the Supreme Court of Canada. That court had ruled that women could not be appointed to the Senate, because they were not "qualified persons." On October 18, 1929, the Privy Council reversed this decision. This sculpture was also featured on the back of the $50 bill.
Artist Barbara Paterson of Edmonton, also created a similar work for the Olympic Plaza in Calgary.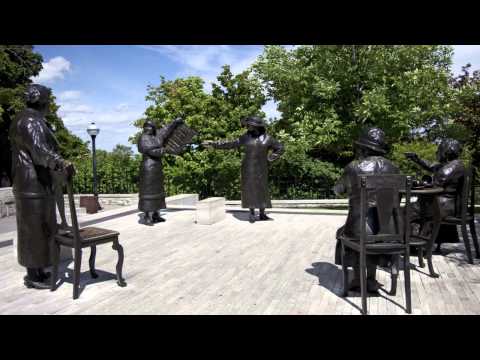 Women are Persons!
Discover the story behind Women are Persons! in this Decoding ART video.
Report a problem or mistake on this page