Latest ice conditions
The Canadian Ice Service's mission is to provide the most timely and accurate information about ice in Canada's navigable waters. We work to promote safe and efficient maritime operations and to help protect Canada's environment.
For the latest ice conditions, click the appropriate region on the map.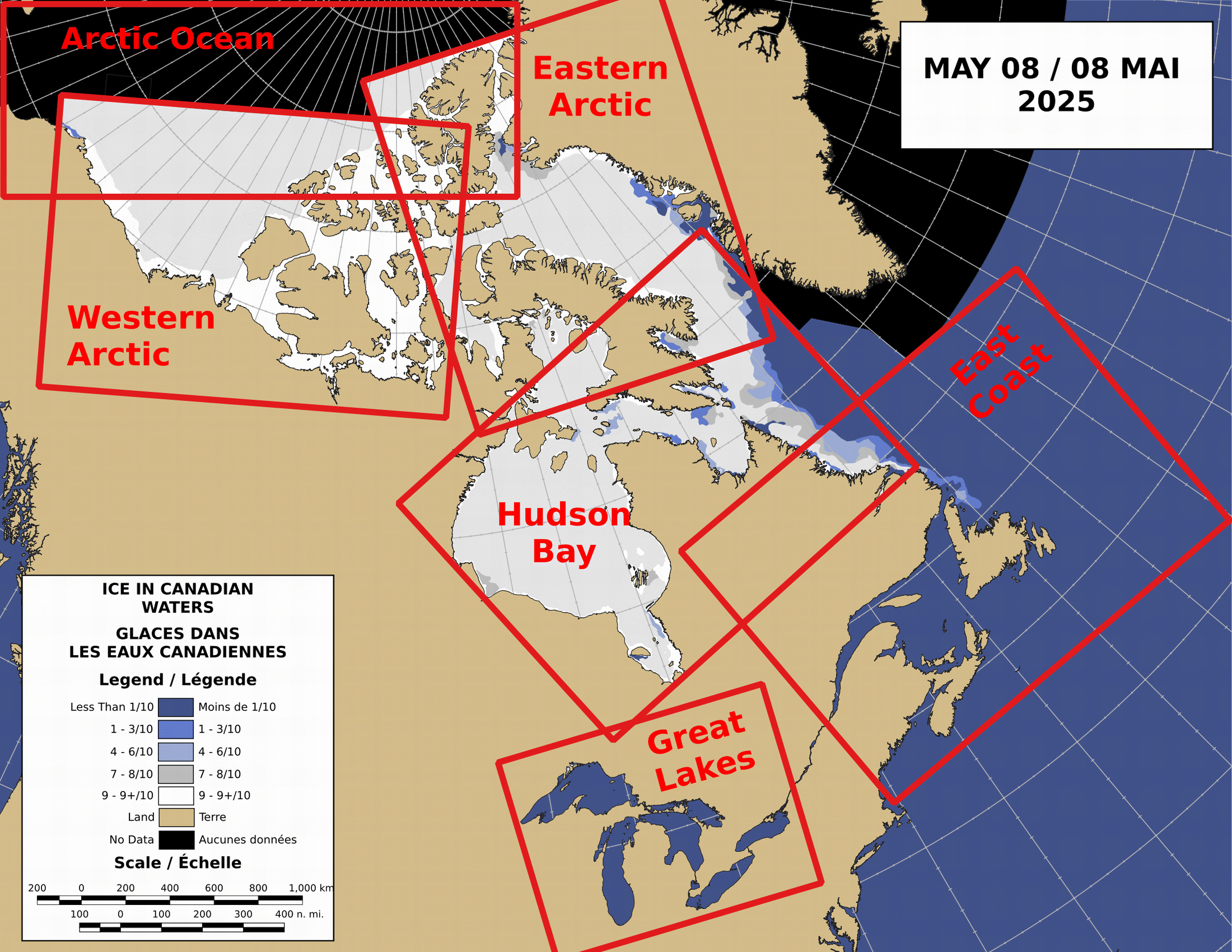 Fast ice and mobile ice in James Bay on February 10, 2017
Report a problem or mistake on this page
Date modified: